Monday, January 9, 2012
Posted by Chris Sacksteder in "Digital Home Hardware & Accessories" @ 08:30 AM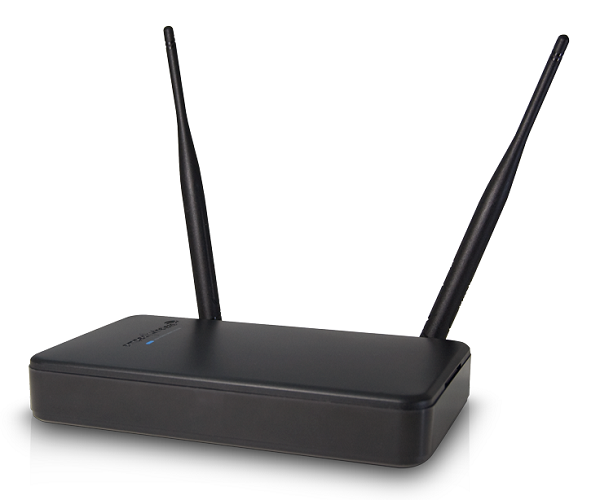 Product Category: Home Router / Wireless Access Point
Manufacturer: Amped Wireless
Where to Buy: Amazon [Affiliate]
Price: $119.99
System Requirements: A computer with Ethernet for setup.
Specifications: Band: 2.4GHz, 80211b/g/n. MIMO. 300Mbps. Security: WEP, WPA, WPA. Output power: 29dBi. Antennas: dual 5dBi removable. Ports: 4 10/100Mb and one 10/100Mb up link.
Pros:
Excellent wireless coverage;
Fast data transfer;
Easy setup.
Cons:
Ethernet ports only 10/100Mb (Gigabit model coming soon);
Single 2.4GHz band (dual band model coming after the Gigabit version).
Summary: If you have spots in your home with poor wireless coverage, or find streaming HD video often breaks up, the high powered Amped Wireless R10000 router may be a better solution than adding one or more additional access points. Our tests show this device really does provide wide coverage and high speed.
---