Tuesday, April 6, 2010
Posted by Jason Dunn in "Digital Home Printing" @ 06:30 AM
AdoramaPix Photo Book Review
Figure 41: The AdoramaPix Web site.
I'm familiar with Adorama from years of reading Popular Photography and seeing their ads in it, but I've never had the opportunity to check out their photo printing services before now. AdoramaPix is the photo-printing arm of the parent company, Adorama, and they offer a variety of photo printing products. Their photo books are printed on Fuji Crystal Archive Album photo paper, and they use Leporello bindings that allow for lay-flat pages. I was excited to check out the lay-flat pages, because that's something that most photo books at the consumer price point don't offer - you typically only see lay-flat pages in the $200+ wedding albums. Book sizes are 6" x 4" portrait, 8" x 5.5" portrait, 12" x 9" portrait, 6" x 6" square, 8" x 8" square, 12" x 12" square, 6" x 7.5" landscape, 6" x 9" landscape, 8" x 10" landscape, and 8" x 12" landscape.
July 2010 Update: AdoramaPix now offers a 76-page option for their lay-flat books.
August 2010 Update: If you live outside the USA (say, Canada), and you ask AdoramaPix if they'll ship a book to you, they'll say no, they don't ship to that country. However, if you build a book and go to their ordering page, if your country is listed, they'll will ship it to you (they do ship to Canada for instance). Makes no sense, right? Indeed - yet this is the explanation I received from my contact at AdoramaPix. This is quite a confusing mess, so I recommend you skip AdoramaPix if you live outside the USA - they really don't seem to want your business, so why give it to them?
Building the Book
AdoramaPix uses a browser-hosted Flash-based system for building the book. The first choice was to select the size; I chose 8" x 10" as it was the closest to the 8.5" x 11" layouts I had built. There are two page-count options: 26 pages, or 50 pages. I guess that means you'd better have either 26 or 50 photos page layouts exactly! They offer a couple dozen themes, but I chose to build my book from scratch. I have to say that it was painful to delete ten pages from my baby book project - every page was important to me, so I was really disappointed that AdoramaPix has a limit of 50 pages on their books.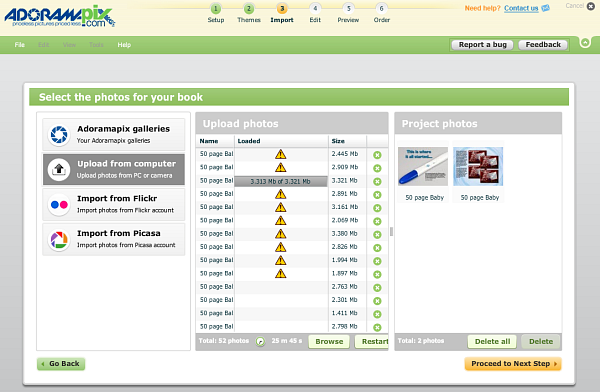 Figure 41: Uploading the images.
The next step was uploading the images. You're given four options; AdoramaPix Galleries, Upload from Computer, Import from Flickr, and Import from Picasa. I'd like to have seen Smugmug in that list, but since I had all my photos on my local computer, I went with that option. I initially selected my photos and dropped them in the right-hand zone which said "Drag and drop photos here to add to project", but it turns out that's not really what they mean - this zone is where your photos appear automatically after they've been uploaded. Not a great user interface decision here!
After browsing to the folder with my images, the Flash-based uploader immediately started to upload my images. As you can see in the screenshot above, after each upload completed, it marked the upload with a yellow warning sign. Mousing over the warning sign gives no detail as to what it means; eventually after all my uploads completed - which took about 9 minutes with my 2mbps upstream speed - and by the end two of the images still had the yellow warning sign. Irritatingly, the NAME column in the uploader can't be resized, so I was unable to determine which of the two files were problematic - even when I stretched the IE8 window across the entire width of my two 24" monitors, which is 3840 pixels, and I still couldn't see the file name. Again, this is just bad design - if you're going to show someone a yellow warning icon, you should tell them what it means when they hover their mouse over the error.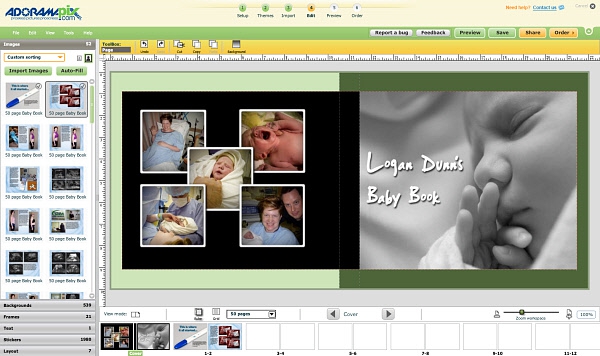 Figure 42: Building the book with AdoramaPix.
Once I got into the editor, it was pretty simple to layout the photos - I dragged each photo from the images tab over onto the page, then clicked again to make each image fit to the page. It would be nice to see the editor offer that as part of the click and drag process (like the My Photo Books software does), or have an Auto-Fill function that works. I couldn't figure out how to auto-fill the pages because there was no way to select all my images. I also wasted several minutes trying to get rid of the green border surrounding my front and back cover (see above), thinking that it was some sort of border, only to discover in the preview mode that the three I was seeing wasn't actually part of the book. It's baffling that the editor would show a thick green border around the cover of your book, then when you're viewing the inside pages, it switches to a thin green border. This only serves to confuse the user - why show something that isn't part of the final product?
On the plus side, the editor offers nearly 2000 "stickers", which are everything from clip-art Christmas ornaments to photo-realistic seashells and crayons. There are also 21 image frames, and over 500 backgrounds for your pages. I can definitely see someone creating some interesting scrapbook pages with all the content that AdoramaPix offers as part of this tool. The editor also offers the ability to save your book, zoom in and out, and even display a grid for precise layout decisions. In the preview mode there's also a slick animation showing page turns. For a browser-based Flash application, it's quite sophisticated.
Once the book is finished, clicking on Order brings you to a page where the size and number of pages are confirmed - and you have an option of having Adorama's Photo Correction applied (which is recommended), or having them not touch your images. Though I'm confident in the quality of my images, I was curious to see what this option would do to my images, so I opted to have the photo correction applied to my book.
The Results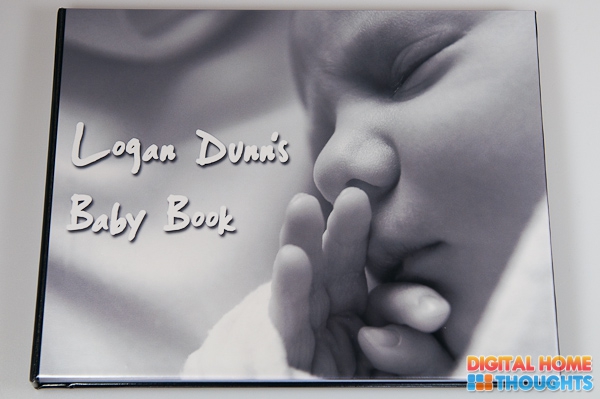 Figure 43: The AdoramaPix photo book, front. [HIGH-RES IMAGE]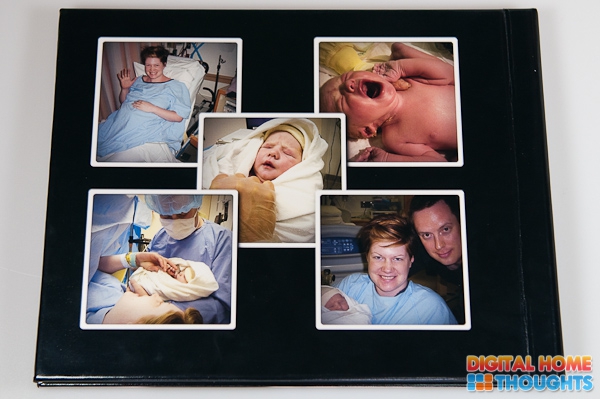 Figure 44: The AdoramaPix photo book, back. [HIGH-RES IMAGE]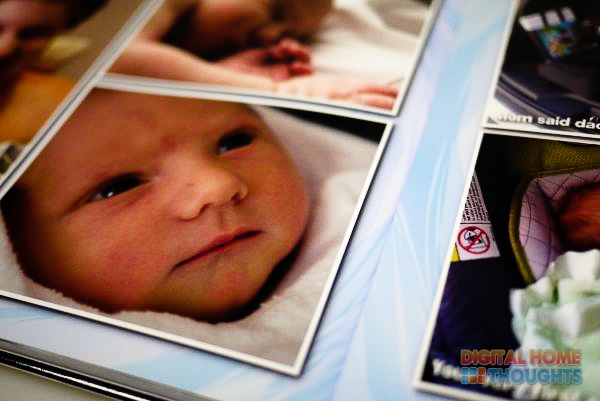 Figure 45: The AdoramaPix photo book, inside pages.
Please click on the video above to watch it on YouTube in 1080p full screen mode.
Before publishing this article, but after shooting this video, I changed my mind and bumped the print quality from average to excellent. I spent some more time comparing print quality between the books, and the AdoramaPix book is in the top four - though I'd still have liked to seen how my images looked without their photo correction turned on because some pages looked a little more dull than I expected. There was a white line at the top of every page as well, and I don't believe it was like that in my layout. Still, when looking at the book, you can't help but see how much it stands out from the other books in this price range.
In discussions with my contact at AdoramaPix, it turns out that I could have had printing on the spine - if I had realized that I needed to create a text box, drop it on the black bar that represents the spine, rotate it 180 degrees, then type in my text. Not exactly intuitive! They definitely need to make this part easier.
Book Details: 50 page, custom hardcover book, 8" x 10"
Book Cost: $65.58 USD + $24.95 for US Mail shipping to Canada (flat-rate international shipping)
Paper Quality: Poor > Average > Excellent > Superb
Print Quality: Poor > Average > Excellent > Superb
Cover Quality: Poor > Average > Excellent > Superb
Overall Quality: Poor > Average > Excellent > Superb
Spine Printing: Yes, but not easily.

---