Tuesday, April 6, 2010
Posted by Jason Dunn in "Digital Home Printing" @ 06:30 AM
Blurb Photo Book Review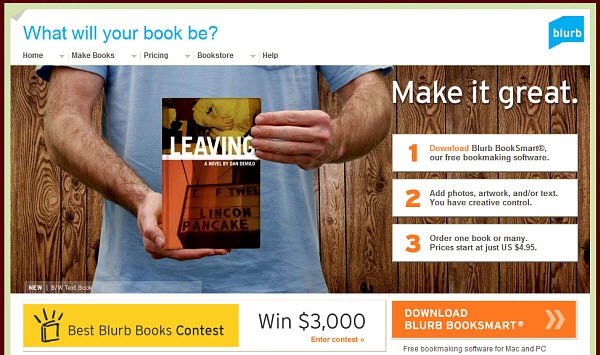 Figure 16: The Blurb Web site.
Blurb is a company big on personality - just check out this letter from their CEO - and a company that prints "real" books and not just photo books. They have options for allowing authors and photographers to sell their books and earn a mark-up, along with other interesting offerings. For the purpose of this review, however, I'm focusing strictly on their photo book offerings. Their photo book offerings are a 7" x 7" square, 8" x 10" standard portrait, 10" x 8" standard landscape, 13" x 11" large landscape, or 12" x 12" large square. Blurb offers discounts on 10 or more of the same book and cover type, and they also have a premium paper option.
Building the Book
Blurb uses stand-alone software to design books, and the Blurb BookSmart 2.5 software client was a quick download at 43 MB in size. It installed quickly and easily, without a single User Access Control prompt. The software is a bit sluggish to launch, but once it loads, it's fast and easy to use. The initial step when creating a book is to select the size - Blurb offers 5" x 8" landscape, 7" x 7" square, 8" x 10" portrait, 10" x 8" landscape, 13" x 11" landscape, and 12" x 12" square books. After you pick the size, several different layouts are offered. I selected Photo Book, which looked to be a good choice for full-page layouts. Photos can be selected from your local hard drive, or from Flickr.com, Photobucket.com, Picasa Web Albums, or SmugMug.com. Importing the photos from the hard drive is a somewhat slow process, but thankfully the Blurb software is multi-threaded, using both CPU cores on my test machine.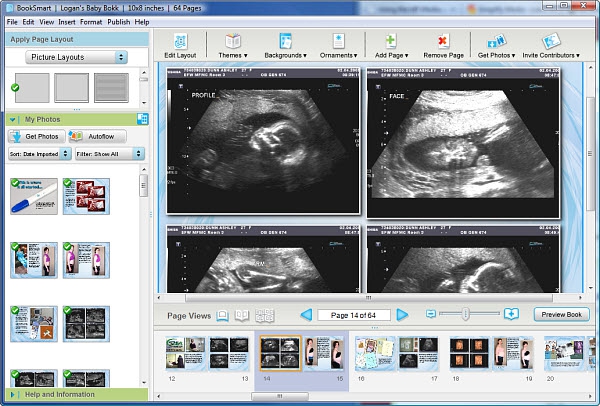 Figure 17: The Blurb BookSmart software.
Blurb's software is definitely one of the more sophisticated programs that I've used. The proof is that there's an option for trim guidelines; when you turn this feature on, you see a pink box around the outside of your image. As long as you keep your image away from the pink area, you won't lose any of it. This is something that every other program I looked at lacked. While seeing the page trim lines is helpful, there's no preview for the book spine - I had to guess how far away from the inside margin to position the images. I'm amazed that no one gets this part right.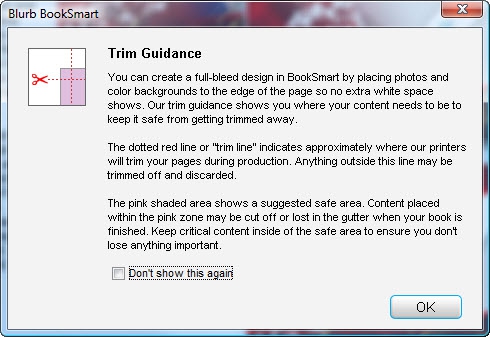 Figure 18: The Trim Guidance info.
Another helpful feature is the ability to use the arrow keys to control fine-grained movement of your image. This was especially helpful when I dropped in my full-page images, formatted for 11" x 8.5" inches, into their 8" x 10" book size. Unfortunately many of my images were too wide for the trim lines at this size, so I had to go back to my source project in FotoFusion and re-format my book for 8" x 10". Let this be a lesson to everyone out there: before you even start a project like this, make sure you decide up front what book size you're going to be creating.
The Results
Blurb went above and beyond for me in this review: I had requested their ImageWrap cover, but they ended up sending me all three of their cover types; softcover, hardcover dust jacket, and hardcover ImageWrap. All three cover types were printed from the same project I uploaded. Each type of book has a distinctive look; of the three, the ImageWrap is my favourite.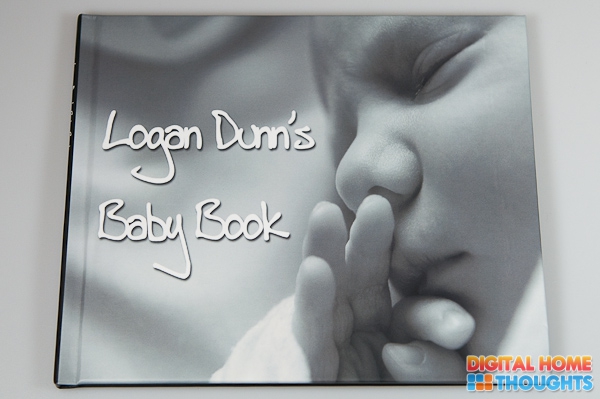 Figure 19: Blurb photo book, hardcover with ImageWrap, front. [HIGH-RES IMAGE]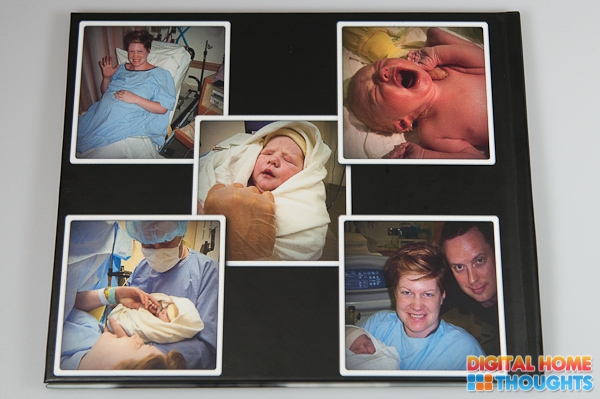 Figure 20: Blurb photo book, hardcover with ImageWrap, back. [HIGH-RES IMAGE]
Figure 21: Blurb photo book, hardcover with ImageWrap, spine. [HIGH-RES IMAGE]
The ImageWrap cover is a matte cover, with just a hint of gloss, and it's smooth and almost soft to the touch. Small scratches aren't visible on the cover; it holds up quite well to wear and tear. There were some minor layout quirks on this cover though - the book title, printed on the spine, was shifted upward slightly. The back photos were shifted downward, getting dangerously close to the bottom.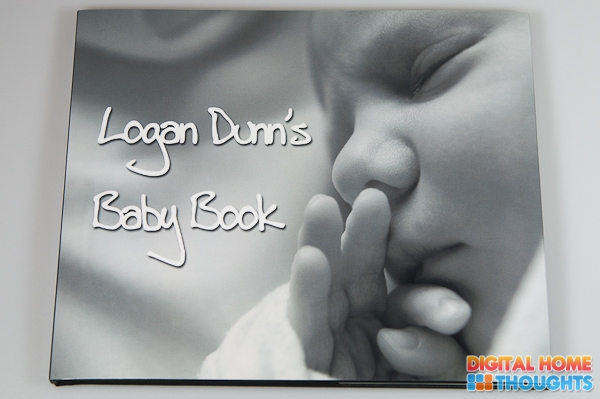 Figure 22: Blurb photo book, hardcover with dust jacket, front. [HIGH-RES IMAGE]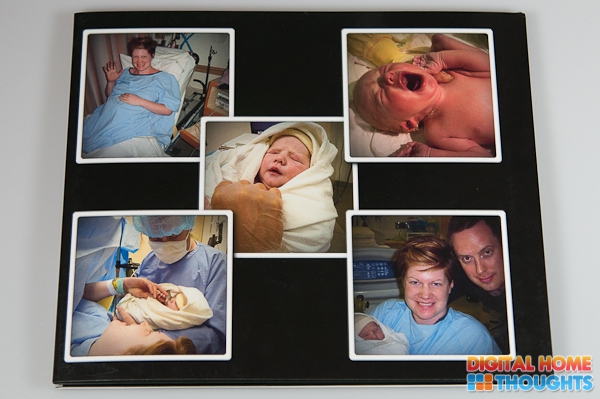 Figure 23: Blurb photo book, hardcover with dust jacket, back. [HIGH-RES IMAGE]

Figure 24: Blurb photo book, hardcover with dust jacket, spine. [HIGH-RES IMAGE]
The hardcover with the dust jacket is about what you'd expect: a high-gloss cover printed on thick card-stock.The glossy cover jumps out at you, making your image look great. Like most glossy surfaces though, it shows scratches and fingerprints. The spine printing was perfect on it, as were the photos printed on the back. Under the dust jacket, the Blurb book is black and covered in a tough woven material. The dust jacket version of the book was the one that Blurb printed on their premium paper, which is described as "100-pound text silk-finish paper". The premium paper feels ever-so-slightly heavier to the touch than the regular paper, but despite much eye-straining, I really couldn't see any difference in the image quality. This option is useful if you want your book to feel more luxurious to the reader flipping through it, but don't buy it expecting to have better-looking images. Compared to the photo paper used in most of the other books, Blurb's premium paper felt much thinner. Don't waste your money on this upgrade.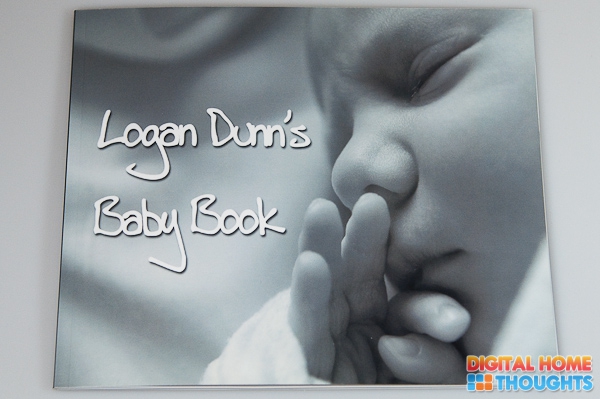 Figure 25: Blurb photo book, softcover, front. [HIGH-RES IMAGE]
Figure 26: Blurb photo book, softcover, back. [HIGH-RES IMAGE]
Please click on the video above to watch it on YouTube in 1080p full screen mode.
Note: After shooting the video, I re-considered my opinion on Blurb's paper; compared to the paper used by the other companies in this round-up, Blurb's paper, even their premium paper, can only be described as average. The paper rating of average impacted some of the overall ratings.
The softcover book is glossy, and quite a bit thinner than the other books because it lacks a hard spine. The glossy cover looks great, but it's highly vulnerable to damage. After a week or so, the cover had visible scratch marks on it. There's something innately fun about a softcover book however - it's more approachable than a hard-cover book. I think a Blurb softcover book at 7 inches by 7 inches, and 100+ pages thick, would be a great combination. I noticed something immediately on inside pages of the softcover version though: at the bottom of every single page, there was a white line of varying thickness where the image didn't cover the whole page. Baffled, I returned to my Blurb source file and examined the layout on every single page. With the exception of one page where I clearly wasn't paying attention, the images were well inside the trim lines. Here's an example of how far the image was inside the trim lines according to the software:

Figure 27: My image is inside the trim line.
And here's a photo of how that page printed out in the softcover book:

Figure 28: The result is nothing like the preview.
As you can see this isn't a thin, barely-visible line: it's quite obvious on every single page. When I asked Blurb for comment, they didn't reply to my email. I emailed them again, and after more than three months, I still hadn't heard back at the time this article went live. I would hope that, as a paying customer, if Blurb sent a book out with an obvious printing error like this, they'd allow the customer to get a reprint.
APRIL 15th, 2010 UPDATE: After this article went live, Blurb notified me that they'd offer any customer a reprint if this page trimming problem happened to one of their books, so they sent me a new book and it looks great! Good to know that if I had contacted Blurb's customer service rather than their PR people, I'd have had this issued fixed. Nicely done Blurb!
Book Details: 8" x 10", 60 pages, ImageWrap
Book Cost: $24.95 USD for softcover, $35.95 for hardcover with dust jacket, $37.95 for hardcover with ImageWrap; $6 USD for premium paper option on hardcover with dust jacket, $7.99 CAD for shipping to Canada (covers up to five books).
Paper Quality (Softcover): Poor > Average > Excellent > Superb
Print Quality (Softcover): Poor > Average > Excellent > Superb
Cover Quality (Softcover): Poor > Average > Excellent > Superb
Overall Quality (Softcover): Poor > Average > Excellent > Superb
Spine Printing: No
Paper Quality (Dust Jacket): Poor > Average > Excellent > Superb
Print Quality (Dust Jacket): Poor > Average > Excellent > Superb
Cover Quality (Dust Jacket): Poor > Average > Excellent > Superb
Overall Quality (Dust Jacket): Poor > Average > Excellent > Superb
Spine Printing: Yes
Paper Quality (Hardcover): Poor > Average > Excellent > Superb
Print Quality (Hardcover): Poor > Average > Excellent > Superb
Cover Quality (Hardcover): Poor > Average > Excellent > Superb
Overall Quality (Hardcover): Poor > Average > Excellent > Superb
Spine Printing: Yes

---