Tuesday, April 6, 2010
Posted by Jason Dunn in "Digital Home Printing" @ 06:30 AM
Treasure-Book.com Photo Book Review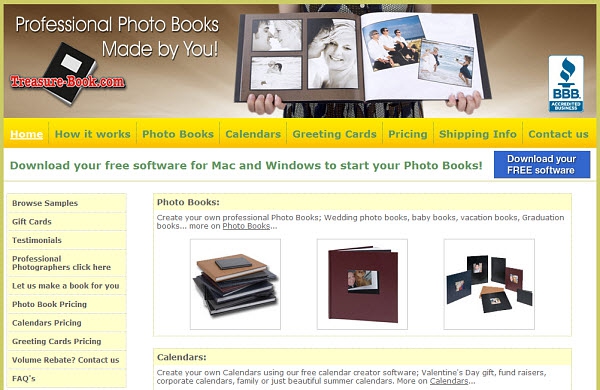 Figure 8: The Treasure-Book.com Web site.
Treasure-Book.com was a company I hadn't heard of before doing a Google search for photo book companies. After doing a search for Canadian photo book companies, they came up (they're based out of BC) so I thought I'd give them a try. Treasure-book.com does 4" x 6" landscape or portrait, 8.5" x 11" landscape or portrait, 8.5" x 8.5" square, and 12" x 12" square photo books in hard cover leatherette or suede. The photo wrap covers are available in 8.5" x 11" landscape or portrait, 8.5" x 8.5" square, and 11.5" x 11.5" square.
Treasure-Book has provided a coupon for Digital Home Thoughts readers to use: DigiHthoughts15 will get you 15% off your order, valid until April 6th, 2012.
Building the Book
After downloading the 86 MB software, it installed without incident. When I started it up, which strangely requires a User Access Control prompt every time you load it, it looked familiar. It turns out that "My Photo Books" is photo book making software licensed by several online photo book makers. Developing software is hard work, and if the expertise of the photo book company is presumably in printing and binding, there's a certain logic in not focusing on the software. The key then is whether or not the My Photo Books software is good software for making photo books.
Figure 9: The My Photo Books software.
For the most part, it is. The user interface is a bit strange - it has a bottom-left pointing arrow for the minimize button, and it doesn't look like your typical Windows application. At first I thought it was a Java app because it seemed a bit sluggish, but it's not Java - it's just not that snappy. When you first start it up, you have three options: Create New Book, Fast Track, or Open Saved Book. Create New Book allows you to create a new book from scratch, where the first option is selecting the size (4" x 6" up to 12" x 12") and type of cover (Custom Softcover, Keyhole Hardcover, or Standard Hardcover). Once you pick the size, the software loads the book template, and the rest is largely up to you. The Fast Track option is a wizard-based approach to building a photo book. You select the size of book you want, the book cover type, a theme (Baby Boy, Clean, Travel, Wedding, etc.), the photos you want, and boom - it creates the book for you. You can fine-tune it all later.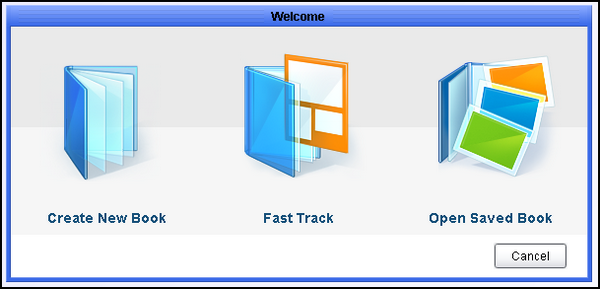 Figure 10: Getting started with the project.
You can drag and drop your images directly onto the page - there's a nice "Single Page Background" option that comes up when you drag and drop an image that will fit the image to the page. This method is much easier than most of the other software I used - such as Picaboo - which required many clicks to accomplish the same thing. There's also a "Two Page Spread Background" option that would be great for panoramic photos. A welcome feature is the ability to drag your background around on the page to fine-tune the layout - this was especially helpful in my case where every page had a single image applied as a background. There's unfortunately no page trim indicators, or spine gutter indicators, so you don't really know what's going to get cut from the edge of the page or be hidden by the spine.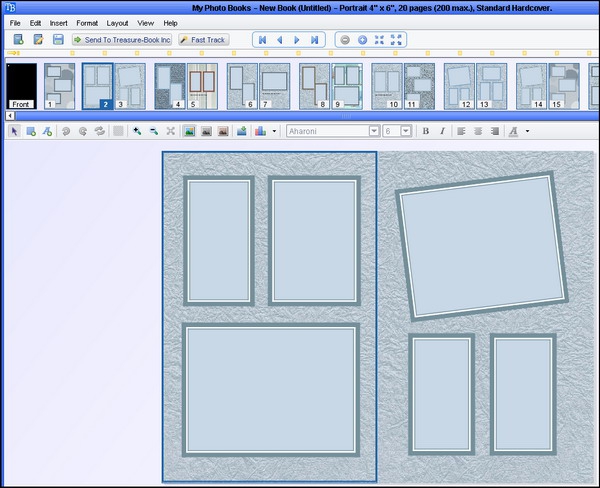 Figure 11: Various layouts are offered.
The My Photo Book software is surprisingly sophisticated in how it allows for the resizing, creation, rotation, and re-positioning of image frames. If you come up with a page layout you like with certain image frames at certain sizes, and in specific locations, you can save that as a page layout. This gives you quick one-click access to it for future pages. Very handy stuff! There's also one-button black and white or sepia options, and an enhancement function called "Perfectly Clear Images" which is essentially an auto-adjust feature.
It would have been nice if the My Photo Book software asked you up front how many pages you needed, but CONTROL+I allows you to insert a page, so pressing and holding CONTROL+I inserted all the pages I needed in a matter of seconds. Other programs weren't nearly as streamlined. I did notice a peculiar glitch with the My Photo Book software where sometimes I'd click on an image to select it before dragging and dropping it into the layout and the selection would de-select itself and move to the previous image. It was like a game of whack-a-mole. I found that if I clicked on another part of the program, then clicked back onto the image, it would let me select it again.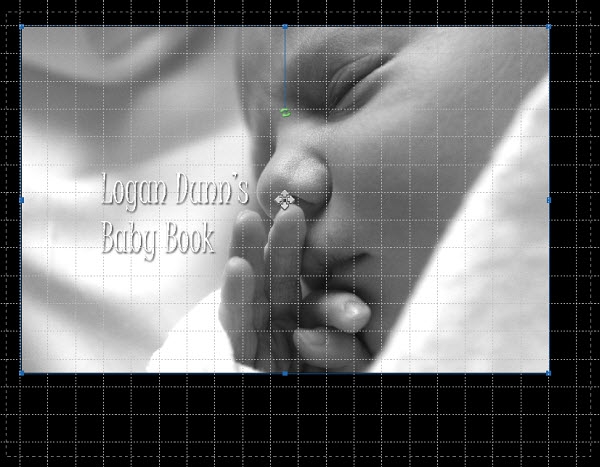 Figure 12: Creating a photo cover took much more effort than it should have.
Creating the front and back covers was a bit tricky. The My Photo Books software isn't geared up for easy cover creation; when you drag and drop an image onto the cover, there's no option for "Single Page Layout". The only way to fill the cover is to re-size and re-position the image over and over, and because the trim lines are dark gray, if you have a black background, they're impossible to see. This software needs some serious improvements related to full-page photo covers.
Once I finished dropping in all the images, I clicked the "Send to Treasure-Book" button, and the software processed the file. This is a CPU-intensive task, pegging one CPU core, but only one CPU core, at 85% to 99% usage. After that process completed, which took under three minutes, the preview process kicked off: the software provides you with a PDF preview of the final output. This is useful, and in looking at the preview I noticed it was missing one critical thing: there's no indication of the space required for adequate clearance on the book spine. If you're printing full-page single-photo images where there's no action around the edges, it won't matter. But if you're printing a custom book with text, not being able to see how much space you need to avoid having your images or text swallowed by the spine is a bit frustrating.
Once the upload completed, I was taken to an order page on Treasure-Book.com. Here I was given the choice between Tan Suede, Charcoal Suede, Blue Suede, Black Leatherette, Navy Leatherette, and Burgundy Leatherette covers. There's no image preview in the order process, so I had to open up a new tab and visit the home page to figure out which colour I wanted. The images showing the cover types are all a little small, but Navy Leatherette looked like a good match for my book design. I had my book printed by Treasure-Book.com first out of all the companies in this review, and at the time they didn't offer custom hard covers like some other book makers do - but now they do. They offered to send me another copy of my book, this time featuring the photo cover, so that's what I used for the evaluation portion of this review.
I'd be remiss if I didn't mention the very hands-on customer service that Treasure-Book.com offers - I found them very responsive and helpful when I had questions about building my book, and I love that they offer spine printing on special request given that neither Mpix nor Photobook Canada does and they're all using the same book-building software.
The Results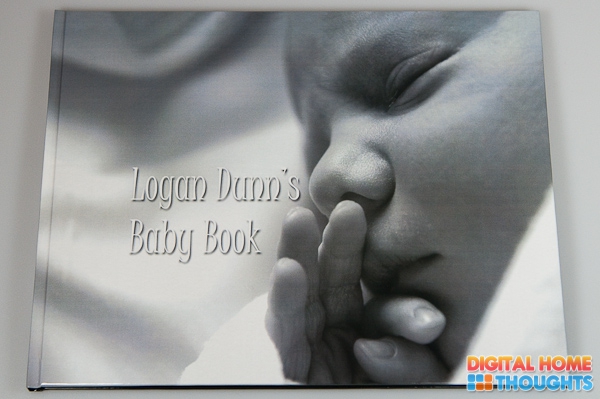 Figure 13: My Treasure-Book.com photo book, front. [HIGH-RES IMAGE]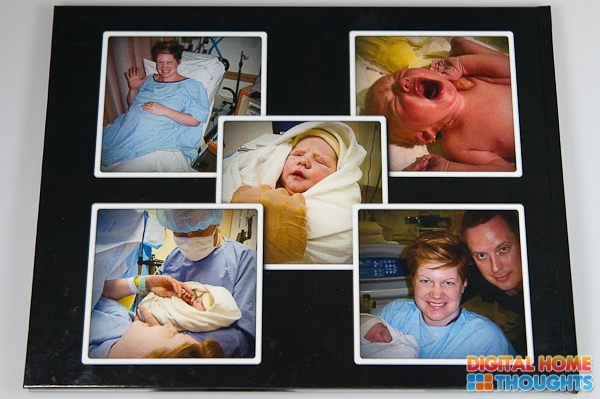 Figure 14: My Treasure-Book.com photo book, back. [HIGH-RES IMAGE]

Figure 15: My Treasure-Book.com photo book, spine. [HIGH-RES IMAGE]
Please click on the video above to watch it on YouTube in 1080p full screen mode.
Book Details: 8.5" x 11", 60 pages, custom photo wrap hard cover
Book Cost: $79.59 CAD + $9.35 shipping
Paper Quality: Poor > Average > Excellent > Superb
Print Quality: Poor > Average > Excellent > Superb
Cover Quality: Poor > Average > Excellent > Superb
Overall Quality: Poor > Average > Excellent > Superb
Spine Printing: Yes (upon special request)

---