Tuesday, April 6, 2010
Posted by Jason Dunn in "Digital Home Printing" @ 06:30 AM
Which One Did We, the Parents, Pick?
Since the impetus for this review grew out of my dissatisfaction with the books I received from Picaboo, my wife and I have spent quite a bit of time looking at each of the books. At the final stage of this review, we looked through all of them and selected the one that we wanted to put on our coffee table. Which one did we pick? If Mpix and AdoramaPix were able to print all 60 pages, I guarantee it would have been down to those two - so that tells you what I think of the overall quality of both, even if both books lacked spine printing. They're both excellent, but I don't want to show people a truncated version of the baby book, so they were out of the running immediately.
Picaboo, ArtsCow, Snapfish, and Shutterfly, were also off the list immediately due to print quality issues. The Photobook Canada book was excellent in every aspect except the back cover which looks like a printing mistake, and the perfectionist in me won't allow that to go on display. The Blurb offerings all looked nice, but the paper quality simply didn't measure up to the better quality books - and they're a bit physically small compared to the other books. MyPublisher? An excellent all-around book, but both my wife and I strongly prefer the photo-wrap covers instead of a dust jacket (which they now offer). The Treasure-Book.com photo book cover just didn't measure up to the rest, despite excellent paper and good printing. Kodak Gallery prints a great book, but because of their page size I didn't print the baby book with them - and I'd have wanted to use my own cover anyway.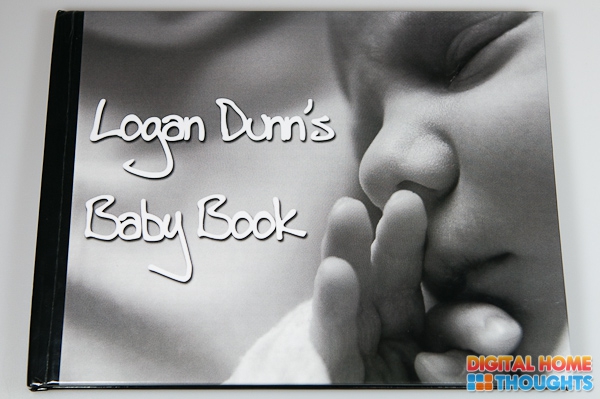 Figure 85: The "winner" through the process of elimination.
Who's left? Inkubook. Though there's no spine printing, the excellent paper quality and good-quality printing make for an impressive book. The logo on the back isn't too big, and it boils down to this: when I pick up the Inkubook version of this baby book and flip through it, I feel like it's a good representation of the effort I put into creating the book in the first place. That's about all you can ask for, right?
APRIL 2011 UPDATE: If I were doing this review over from scratch, I suspect I'd end up picking MyPublisher as the all-around favourite. The addition of the photowrap cover and new super gloss paper/lay-flat page options changes everything.
JULY 2014 UPDATE: I've used Photobook America a couple of times, and their overall quality is great, and the cost isn't bad as long as you use a coupon (which is easy).
When Family Members Weigh In...
Beyond my own opinion of book quality, I wanted to get some outside opinions of the photo books. I laid them all out on a table and asked my mother and mother-in-law to look at the books and select their favorites. When this review is finished I'll be giving them each a copy of the baby book, so I wanted to know which ones they liked the most. I was expecting a fairly cursory examination, but instead I got a 20 minute surprisingly in-depth effort from Mom #1 and Mom #2. They looked at every aspect of the books; cover quality, spine printing, print quality, and paper quality. I didn't mention price to them. Mom #1's top three picks, in order, were Mpix (#1), AdoramaPix (#2), and Snapfish (#3). Mom #2's top three picks were AdoramaPix (#1), Photobook Canada (#2), and the Blurb imagewrap hardcover (#3). I found it interesting that AdoramaPix was the only pick in common with both moms (or proud grandmas!); the lay-flat pages were a big plus with both of them. Once you factor in the fact that both AdoramaPix and Mpix only contain 50 of the 60 pages from the baby book, Mom #1 ends up with the SnapFish book, and Mom #2 ends up with the Photobook Canada book.
Factoring in Cost: Whose Book Offers The Best Value?
I had the luxury of getting a bunch of copies of this baby book for this review, but the average person is going to pay for every copy, so book cost matters. If I were a mathematically-oriented person, here's the part of the review where I'd create a scatter graph and plot intersections between cost and quality. Since I barely passed high-school math, here's the written breakdown instead:
If your book project can fit in 50 pages, MyPublisher, Mpix and AdoramaPix represent extremely high quality, with surprisingly affordable prices. You can't go wrong with any of those. If you've got the budget for it, MyPublisher's lay-flat pages and super gloss printing can't be beat.
If your book requires more than 50 pages, or you're on a tight budget, look to Blurb or Inkubook. Blurb is a bit less expensive between the two, but the books are smaller (8" x 10") compared to Inkubook's 8.5" x 11" books that are only a few dollars more. The paper and print quality of Inkubook is superior to Blurb.
If money is no object and you have a big (50+ page) book project, go with Photobook Canada or MyPublisher.
Shipping costs also play a factor; for instance, as much as I like the quality of the Mpix books, they charge $30 shipping to Canada, which is expensive compared to other services. Ditto for AdoramaPix - they charge $24.99 for shipping to Canada (and will claim they don't ship here if you ask). Those of you in the US get less expensive shipping options, and don't have to deal with the brokerage fees that couriers charge when products come into Canada. Factoring in the complexities of world-wide shipping and brokerage fees would have made my head explode, so all I'll say is to do your research before ordering your book (try to get shipments via the US Postal system, which come in brokerage-charge free), or you might be in for an ugly surprise when your photo book arrives.
Here's a cost-saving tip that will help protect your wallet: sign up for an account at all of the book-printing companies you're interested in potentially using, including any newsletters they have, and wait for coupons. I get 2-4 emails a week from the book printing companies in this review, and often there are "2 for 1" or 30% to 40% discount coupons sent out. As you can imagine, a good coupon can radically alter the value proposition - they're worth waiting for.
So Who Makes The Best Photo Books?
As you can tell, there's no clear answer of who's best - each company offers something different, and even if you pick the top six from this review, all six will give you an excellent quality photo book. It all depends on the size of your book project, the budget you have, and which features are most important to you. I hope this review has been helpful, and all the best in your photo book making endeavours. Please leave a comment and let me know how your photo book turned out!

Jason Dunn owns and operates Thoughts Media Inc., a company dedicated to creating the best in online communities. He enjoys photography, mobile devices, blogging, digital media content creation/editing, and pretty much all technology. He lives in Calgary, Alberta, Canada with his lovely wife, his wonderful son Logan, and his sometimes obedient dog. The next time someone mentions the words "photo book review", he's likely going to go into shock and pass out.

Do you enjoy using new hardware, software and accessories, then sharing your experience with others? Then join us on the Thoughts Media Review Team! We're looking for individuals who find it fun to test new gear and give their honest opinions about the experience. It's a volunteer role with some great perks. Interested? Then click here for more information.

---