Tuesday, April 6, 2010
Posted by Jason Dunn in "Digital Home Printing" @ 06:30 AM
Picaboo Photo Book Review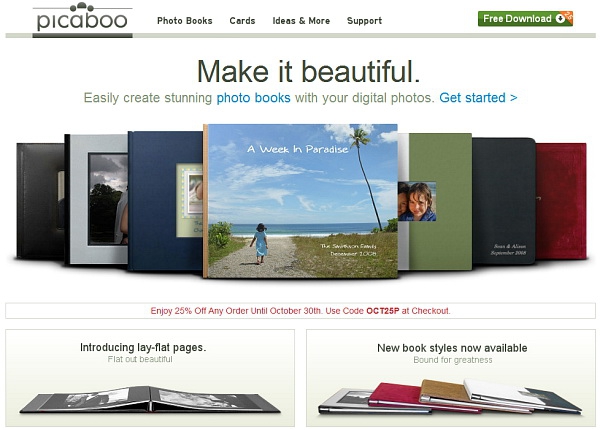 Figure 1: The Picaboo Web site.
Picaboo was the company I selected first when I decided I wanted to make Logan's baby book - I'd never used them before, and frankly did zero research before choosing them. I liked the look of their Web site and their downloadable software looked simple to use, so I figured I'd give them a try. They offer photo books in 8.5" x 11" hardcover, 6" x 8" hardcover, and 6" x 8" softcover. Those aren't a lot of book size options, but at the time 6" x 8" seemed like the perfect size for a baby book, and that's the page size I used in FotoFusion when creating my layouts. Picaboo offers great custom-cover options: any picture you want on the front and back covers. They use 100 lb. archival quality paper.
September 2010 Update: For a look at Picaboo's high-end Ranch Style photo book, and their Picaboo X software, please read this review I've written. I had a much better experience with them the second time around!
Building the Book
The Picaboo software is fast and easy to use - but on the first computer I installed it on, a bit unstable. It worked great for a couple of weeks, then all of a sudden it would crash immediately after I started it up. No amount of un-installing and re-installing could get it to work, so I installed it on another computer, and it's worked flawlessly there since. The software has a peer to peer social aspect as well; you can share books you've created with other users that have Picaboo installed and are your "pals" (the Picaboo term for being connected with another person). I'm not sure as to the usefulness of this feature - perhaps for collaborative book-building projects? Regardless, I didn't test this feature.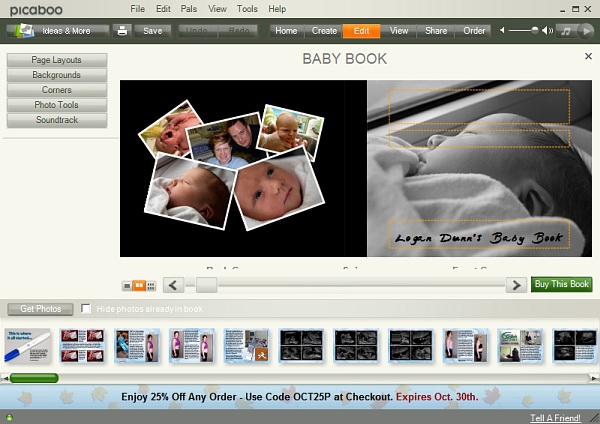 Figure 2: The Picaboo book-building software.
The software - a fast download - is quite flexible, fast, and fun to use. You can choose from 10 different cover options, a full-page image with room for three text boxes to a collection of six images with text above and below. Or you can choose any of the dozens of preset page layouts - so you can make a very unique front and back cover. Just like the other book-building tools here, a lot of clicking is involved if you wish to have page after page of full-page images. I'm just glad I was only doing a 60 page book, and not a 120 page book!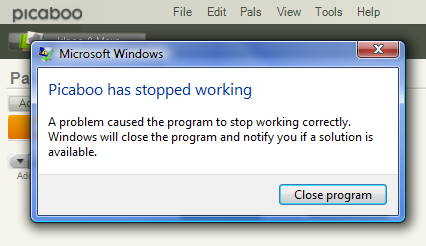 Figure 3: I saw this a lot until I installed the software on a different computer.
If I were creating a photo book from scratching and wanting multi-image layouts with fun visual elements, the Picaboo software would be a great tool for it. In addition to offering dozens of great page layouts with a huge variety of image arrangements on the page, there are dozens of backgrounds to choose from, dozens of image corners, and the opportunity to adjust your images: brightness, contrast, border style, black & white, sepia. About the only thing missing are drag-and-drop scrapbook-style embellishments.
Unfortunately, Picaboo's software has the same fatal flaw all the others do as well: there's no visual guide indicating the space needed for the book spine. There's no visual trim guide for the outside edges either. This would prove to be a big problem for me as you'll see below. After I completed the project, I uploaded it and paid for the books.
The Results
My very first book order for Logan's baby book came from Picaboo, so I was really looking forward to seeing the results. I'd emailed Picaboo before starting to ask them how large of a margin I needed to leave around the edge of each page. They told me 0.25 inches, so I went with 0.30 inches just to be on the safe side. I remember feel a thrill as I uploaded the images - eight months of hard work was finally going to pay off! I'd managed to keep this whole project a secret from my wife; I wanted to surprise her with the baby book. I'd casually mentioned the day before I placed the order that it might be "neat" to create a baby book for Logan. She excitedly agreed, and I said I'd throw together a few pictures and get a book printed. Yes, I was pulling a classic Scotty - vastly under-promising and then over-delivering.
When the books arrived, I was extremely excited to rip open the package and see how they turned out - so I was equally crushed when I looked at the books and saw they were ruined. The 0.25 inches was the correct margin measurement for the top, bottom, and outside edge of the pages (though some pages were tight), but not the spine-side of the page. Every single page had large portions of images missing, swallowed by the spine-binding process. It's obvious that Picaboo uses a completely automated process where no human being looks at the results before they get shipped to the customer, which is really unfortunate.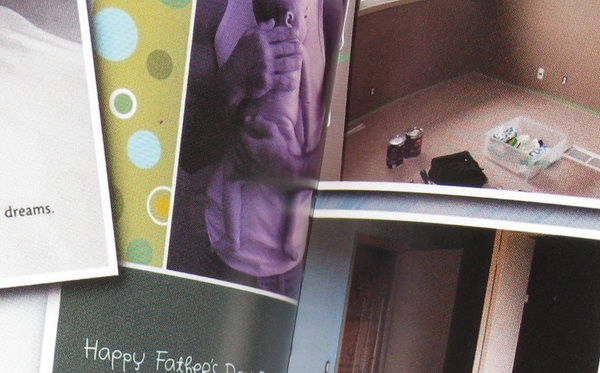 Figure 4: That's not how it looked in the software preview!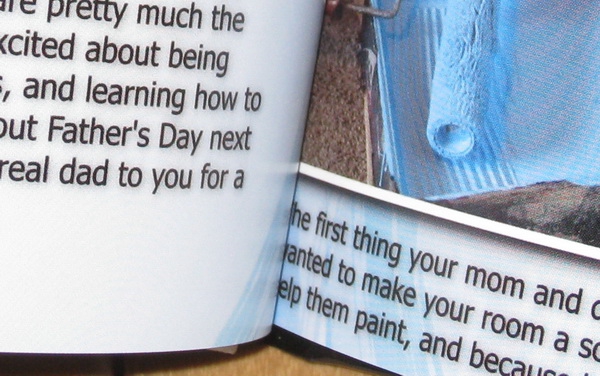 Figure 5: Yes, it was as bad as it looks.
In addition to disaster with the photos and text getting cut off by the spine, the images on my first set of three books were shockingly dark. Photos printed out on the page always look darker than how they look on the screen - paper doesn't have the natural luminescence of an LCD monitor - but these were dark in a "What the heck? Those look awful!" sort of way. I'd spent $169.43 getting three copies of the book - one for us, one for each set of grandparents - and that's after a $69.59 discount from a coupon. To say I was upset is putting it mildly.
I contacted Picaboo tech support over the phone, and the person I dealt with was very helpful and understanding. I emailed him photos of how the books turned out, along with screen shots showing that the software did nothing to warn me this was going to happen, and he agreed to give me a full credit to reprint the books again. I painstakingly modified the layout of every single page in FotoFusion, this time opting for a full inch of gutter space on the spine side and increased margins on all other sides just to be safe. It took me at least five hours of work to modify the pages inside FotoFusion, and I checked them over and over again. I also boosted the brightness of most of the images using the brightness adjustment tools inside FotoFusion. This wasn't ideal, but I wasn't going to go back to Lightroom and re-edit all my raw photos, re-export them, and re-import them into FotoFusion. By this point, I was trying to make the best of a bad situation.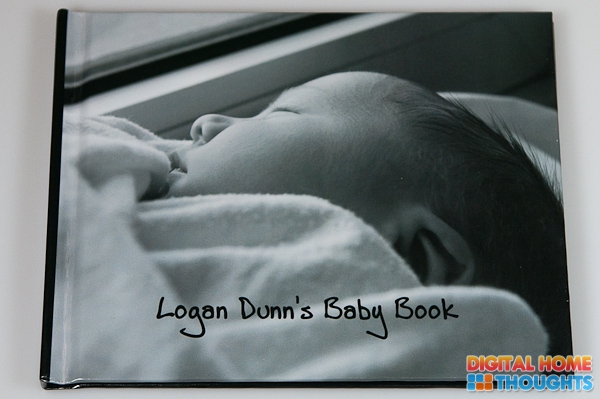 Figure 6: The Picaboo book cover. [HIGH-RES IMAGE]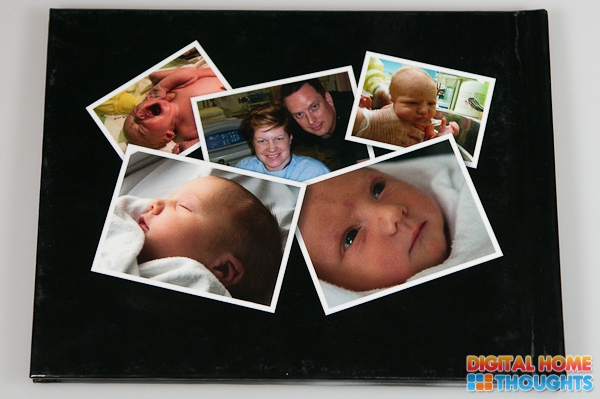 Figure 7: The Picaboo back cover. [HIGH-RES IMAGE]
Please click on the video above to watch it on YouTube in 1080p full screen mode.
When the second set of books arrived, I was pleased to see that the images were all safe from the gutter. The brightness boost also helped make the images brighter, but some of them were a bit washed out. I also couldn't help but feel like the overall page layout felt squished because I brought all the elements in toward the centre. The pages didn't have a lot of white space between the images, and many of the images looked muddy. I wasn't very happy with the quality, so I started down the path of writing this review.
Book Details: 60 page, hardcover, custom cover
Book Cost: $119.59 USD (11" x 8.5"), $69.59 (8" x 6"), $11.08 shipping to Canada
Paper Quality: Poor > Average > Excellent > Superb
Print Quality: Poor > Average > Excellent > Superb
Cover Quality: Poor > Average > Excellent > Superb
Overall Quality: Poor > Average > Excellent > Superb
Spine Printing: No

---