Thursday, September 13, 2007
Posted by Jason Dunn in "HARDWARE" @ 07:00 AM
Putting It All Together
Even though I've assembled more than half a dozen Shuttle XPC units, I always follow the instructions because every Shuttle is different. The SD39P2 is about as easy to assemble as any bare-bones machine can be. As long as you follow the instructions, you'll get it put together without any problems. Before you can put anything in the Shuttle, however, you need to take it all apart. Thankfully, that's easy enough with the removal of a few screws. The short version is that after removing the top hard drive cages, you take out the entire main assembly that holds the optical drive and the other hard drive bay. The instructions guide you through installing the RAM and CPU (thermal paste is included), then the optical drive and hard drives. The optical drive is hidden behind a stealth door that, while it looks good, may give you trouble depending on what make and model of optical drive you put in it. This time, I had no problem at all - the DVD burner I put in it was a perfect fit and after a quick alignment of the pressure pad (the part that makes contact with the optical drive eject button) everything was great. The Shuttle I had before this one had an identical system and gave me a lot of trouble - it's not a serious problem, but it's something to be aware of.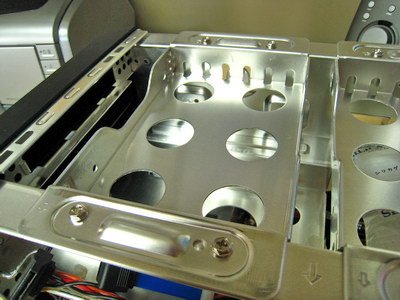 Figure 7: The top two hard drive bays have to be removed before you can access everything below.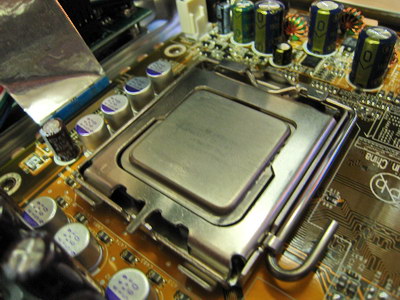 Figure 8: That, dear readers, is a high-performance piece of silicon: an Intel Core 2 Extreme processor, the X6800 to be precise, boasting 2.93GHz speed and 4MB Cache. More on this below.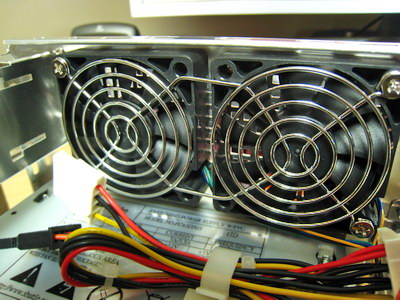 Figure 9: The dual fans at the top back of the SD39P2 do a good job of expelling hot air, especially if you have the two hard drive bays at the top in use.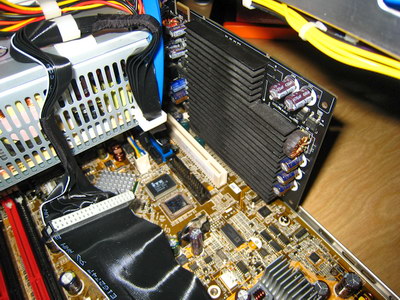 Figure 10: A view of the inside-rear of the SD39P2. The PCI Express slot has a video card in it (more on that below).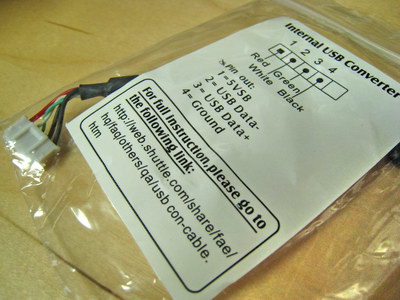 Figure 11: The most curious thing in the box - an "Internal USB Converter". I tried the URL listed on the package several times, including a few variations, and was never ever to find the "full instruction" that the package references. It seems I didn't need it, whatever it was. I had some trouble with the software portion of the RAID setup, which you'll read about below.
---