Wednesday, February 8, 2012
Posted by Lee Yuan Sheng in "Digital Home Software" @ 07:00 AM
PhotoEngine comes as a small download, packaged under 20MB, and installation is a breeze and straightforward. Mac users should note that there is currently no version native to the Apple platform, but it will apparently run with "good performance" on a virtual PC application on newer Macs. The user interface comes in professional shades of grey popular with image editing software. It is easy and straightforward to navigate, albeit as with most things it can feel slightly cramped if working on lower resolution screens such as those found on laptops.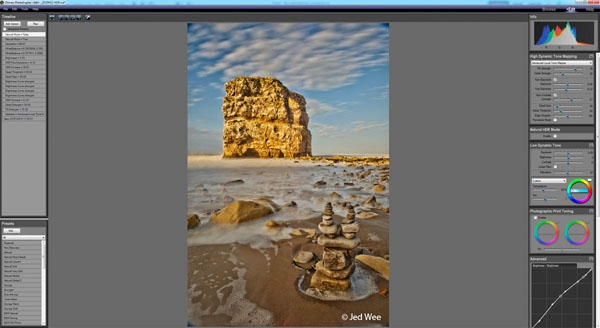 Figure 11: A simple and elegant interface offers plenty of room on large desktop monitors - and less so on smaller laptop screens.
In Use - The Positives
PhotoEngine is straightforward to use and possible to get to grips with in minutes. The software loads with a directory listing in thumbnail form, whereupon the user selects the image(s) to work with and adds them to the selection box. One drawback of the software at the moment is that it doesn't cache thumbnails, and thus has to generate them each time you navigate to a new folder, or even one previously visited within the same session.
It will then be possible to work with them in any of the appropriate sections of PhotoEngine. Note that HDR DeNoise and HDR ReLight both require exposure values to be constant, and this can be limiting with the latter as different light sources might require different exposures to capture properly due to greatly different intensities.
It takes about 5 seconds on the test system to open a single 12 megapixel image, about 10 seconds to open a five image set, and about 15 seconds to open a nine image set. These are pretty good timings, and one of the best features of PhotoEngine is that this is generally the longest waiting you will have (aforementioned thumbnail generation aside). The software is marketed as being "fully real-time" and it is very impressive in operation. Any adjustments made reflect immediately on the image preview, and this makes using PhotoEngine a delightfully visual experience, and one that fully lends itself to exploring the software rather than a thick manual. It is even more impressive when you are done making your adjustments - there is no lengthy delay to process the file because of the real time nature of the software, and all it takes is the two to three seconds to write the file to disk. It ends up feeling a lot more rapid and intuitive to use than some of the other software on the market.
Of course the bottom line for HDR software is image quality, and here PhotoEngine certainly doesn't disappoint. There are 40 available presets in HDR ToneMap, with the ability to save your own. In line with the real time nature of the program, viewing the effect of a particular preset merely requires the user to mouse over that preset and the effect is displayed instantly. Currently the presets only have text titles and no visual cue, but given the speed at which you can preview the results in high resolution, it presents little real problem. The presets cover a range of tastes from neutral to different black and white settings, and there is even place for a little tongue-in-cheek humour in a nod to HDR trends; with "Grunge" followed by "Grungier!", followed again by "Over the top!" and finally "I love halos!".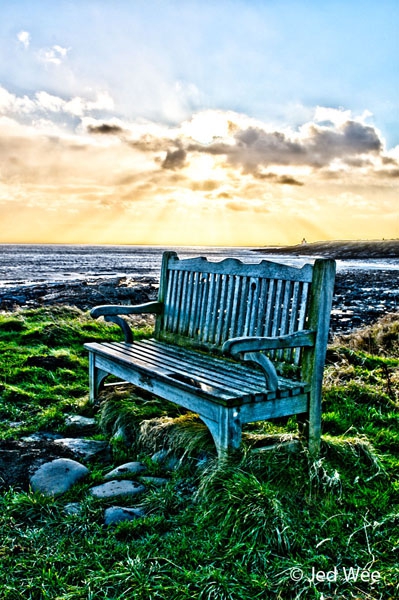 Figure 12: An example of the "Over the top!" preset at work - oh dear. This kind of thing is very much in vogue in some photographic circles though!
Once you get to a certain level of familiarity then you'll probably want to use your own settings. PhotoEngine allows a great deal of adjustability, and one great asset is the ability to set tone map and detail strength completely independently. This makes it possible to tone map with stronger settings, without similarly over-strengthening the detail to unnatural levels. There are also settings to control white balance, exposure and contrast, brightness and saturation. These are available in more general, global sliders, but can also be more carefully fine tuned in the form of tone and saturation curves, and hue and saturation controls for individual colour ranges. This means that unlike many other HDR software alternatives, the results from PhotoEngine generally require little to no further processing. Done properly, you can eliminate problems of "flat" contrast that sometimes plagues HDR images for example.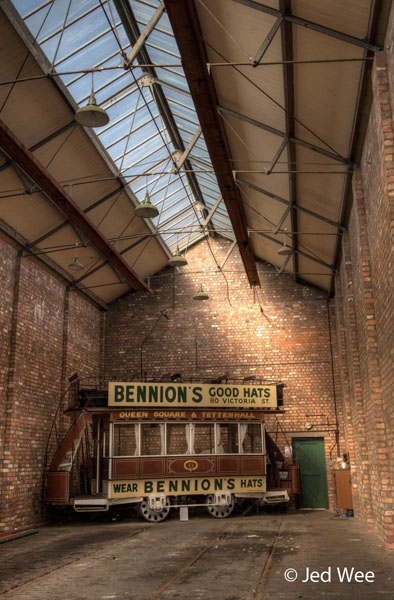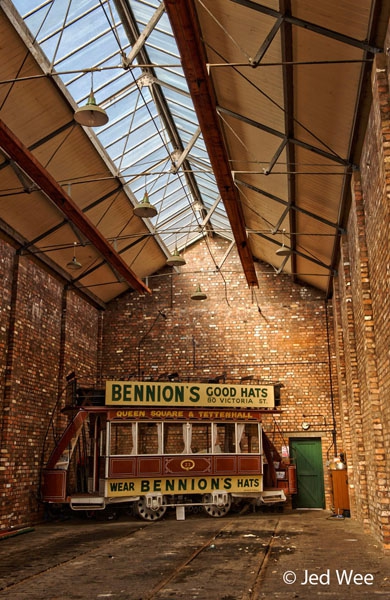 Figures 13 and 14: On the top a bracketed sequence processed conservatively with Photomatix to avoid halos and colour shifts. On the bottom is the same sequence processed within PhotoEngine with no further post processing.
---