Wednesday, February 8, 2012
Posted by Lee Yuan Sheng in "Digital Home Software" @ 07:00 AM
PhotoEngine is developed by French company Oloneo, with work on the project first beginning in 2006. The software was available first as a successful beta before hitting the market in 2011. It currently retails for €125/US$149 for the full version of PhotoEngine, with a 30 day trial version available.
PhotoEngine actually comes with three components - HDR DeNoise, HDR ReLight and HDR ToneMap. The HDR prefix to every component is actually a bit of a misnomer as DeNoise for example has no HDR component at all.
HDR DeNoise allows you to stack multiple shots of the same scene to obtain a high quality result relatively free from noise that would otherwise be present. This is not a new concept as other software such as PhotoAcute has offered similar features, while it is also possible to manually "average" images to obtain decent results. It probably has limited application as the subject has to be stationary to allow the images to stack properly, which means that in most instances a long exposure on a tripod would work better with less post processing involved.
HDR ReLight on the other hand has a unique selling point. It allows the photographer to independently control light sources within a scene in post processing by merging separate exposures of each different light source. You can then adjust the lighting intensity as well as the white balance of each light within the image.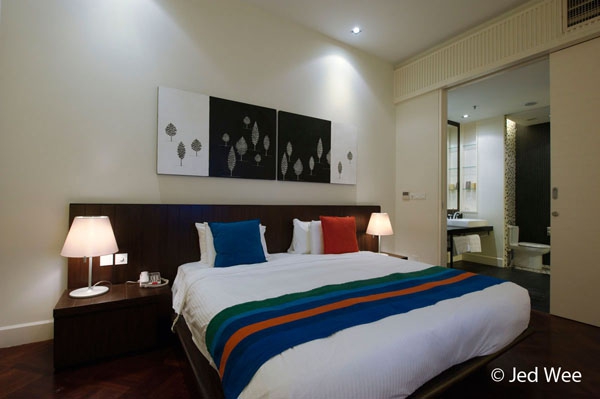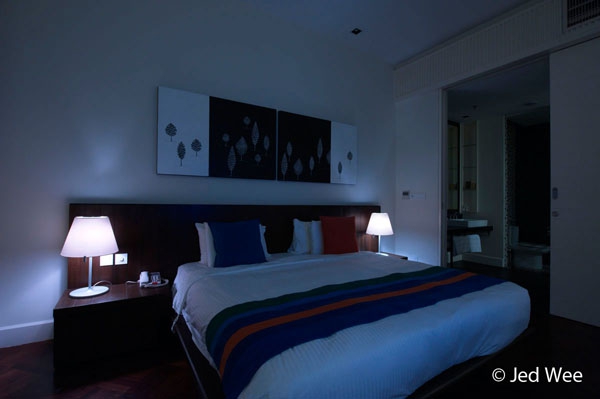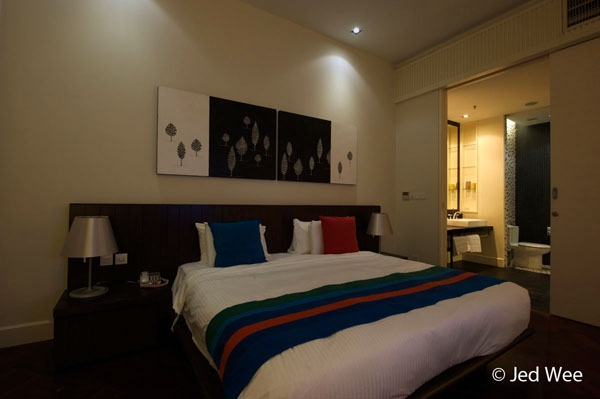 Figures 6, 7 and 8: This set of three images was made from the same original set of six exposures. I "switched" all the lights on in HDR ReLight for the first, turned everything but the table lamps off and added a cool blue atmosphere to the second, before switching them on and turning the lights in the toilet on and adding the warm cast.
This has the potential to be very useful particularly in the field of interior architecture photography, where photographers often have to work with difficult lighting indoors. Building lights can frequently be a mix of intensity and temperature, along with daylight from windows, and the flexibility to balance everything after the fact is useful to have. While innovative and useful in niche areas, it has more limited utility in general photography.
HDR ToneMap is the component of PhotoEngine that is likely to appeal to the widest group of photographers, and allows the user to merge and tone map exposures. It can tone map single images as pseudo-HDR, as well as serve as a standard Raw converter.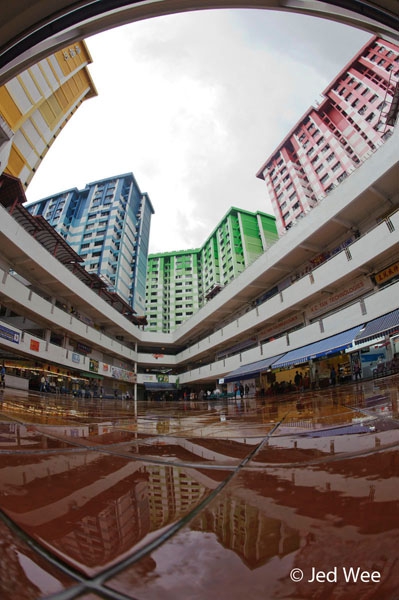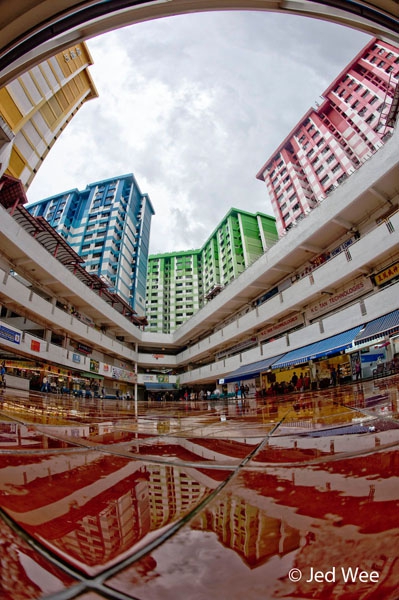 Figures 9 and 10: On the top is a single Raw file processed in Adobe Camera Raw with generous levels of highlight and shadow recovery (+34 on both settings). On the bottom is the a single image from the same sequence tone mapped in PhotoEngine.
---