Wednesday, March 30, 2011
Posted by Ron Hostetter in "Digital Home Hardware & Accessories" @ 07:00 AM

Product Category: Wi-Fi Security Camera
Where to Buy: Amazon [Affiliate]
Price: Dropcam Echo (with audio capabilities): $279.00 USD; Dropcam Standard: $199.00 USD
In the Box: Dropcam camera, Ethernet cable, power adapter, mounting hardware
Pros:
Easy to set up;
Camera can be placed anywhere a power outlet is available, Wi-Fi provides connection to Internet;
Dropcam DVR can record video with markers where audio or mtion was detected.
Cons:
Hardware is somewhat expensive.
Summary: Dropcam is a very impressive solution to your security camera needs. The camera is very simple to set-up, and includes a Wi-Fi antenna that allows it to be placed anywhere without worrying about connecting a network cable. The simple web site steps you through setting up your camera, and within minutes, you can be viewing your camera online. Picture and sound quality are great, and the Dropcam DVR will mark where the camera detected motion or audio.
Keeping an Eye on your Castle
Recently, I hired some contractors to do some work in my house. My wife and I both work full time, and sometimes I have to travel for work. Since it was inevitable that workers would be in our house when we weren't, I wanted to find a way to keep an eye on my house. Enter the Dropcam.
Setting up the Dropcam was ridiculously easy. The enclosed instruction card provides the URL to access as well as an activation code for your camera. Simply plug in the camera's power adapter, connect the included Ethernet cable to your wireless router, and access the Dropcam web site.
The web site stepped me through setting up my camera. It was simple enough that even your non-tech-savvy grandmother could complete the steps.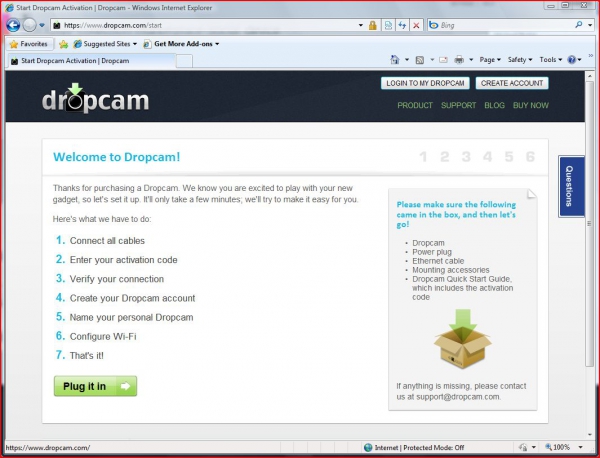 Figure 1: The initial setup screen describes the process. The entire procedure was very simple to accomplish.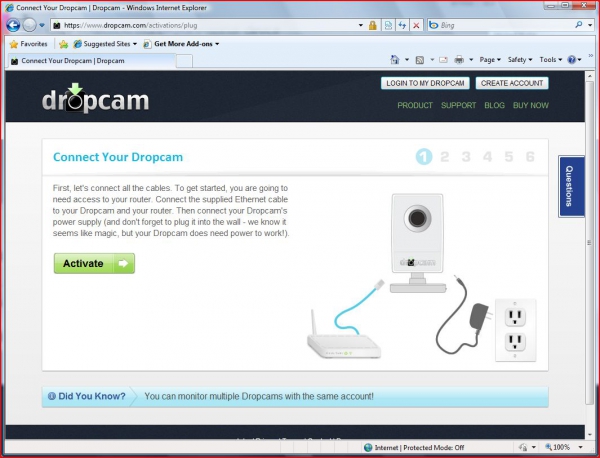 Figure 2: The setup instructions provide detailed diagrams showing how the camera needs to be connected for activation.
Initially, the camera will need to be plugged into your wireless router for the activation to occur. Once the camera is powered up and connected to the router, it can be activated.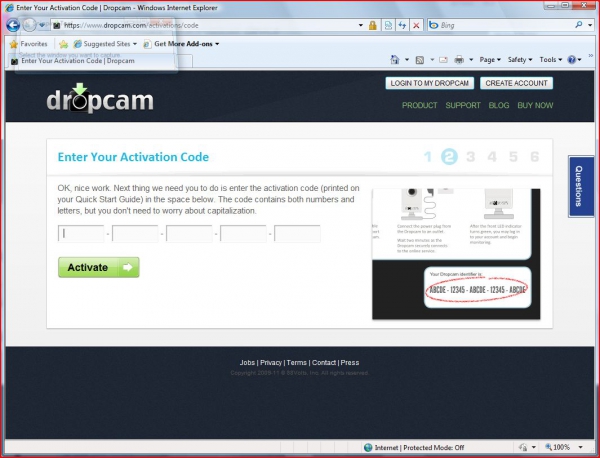 Figure 3: Simply enter the provided activation code to enable the camera.
The included set up card will have a unique activation code printed on it. I entered that code into the web site, and almost immediately the camera was operational.
Once activated, you can remove the Ethernet cable, and the camera will now stream video and audio over your wireless network, then to the Dropcam web site.
Dropcam provides mounting hardware to allow you mount your camera on a wall or ceiling.
---