Monday, September 20, 2010
Posted by Jon Westfall in "Android Articles, Resources & Developer" @ 08:00 AM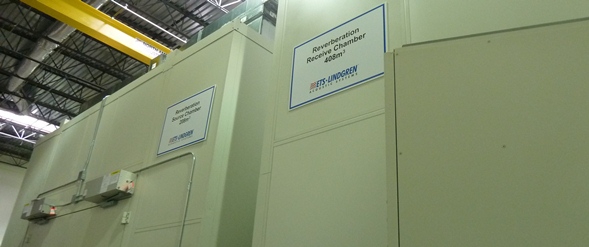 Figure 5: Two reverberation chambers.
Reverberation chambers, connected such that the one on the left (the smaller) can project up to 130dB of sustained sound toward the one on the right. The object to be tested is placed in between and sound measurements in the larger chamber are taken to determine how much noise penetrates!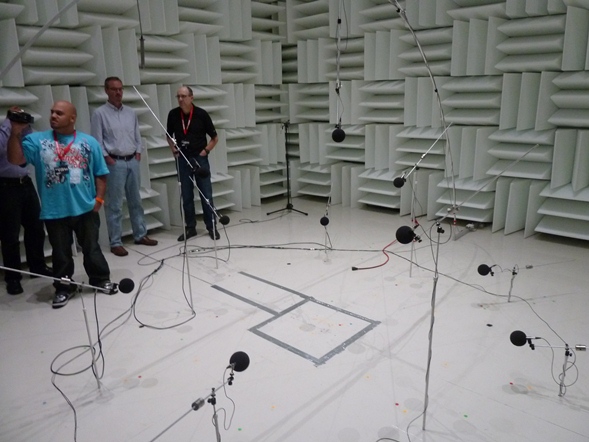 Figure 6: Sound level testing chamber.
This is the room sound goes into to die! The walls are 12'' thick with padding, the floor is raised, and the microphones are extremely sensitive. The point is to measure how much noise comes from the object in the middle of the room. This is how you can determine which case fan is quieter than others!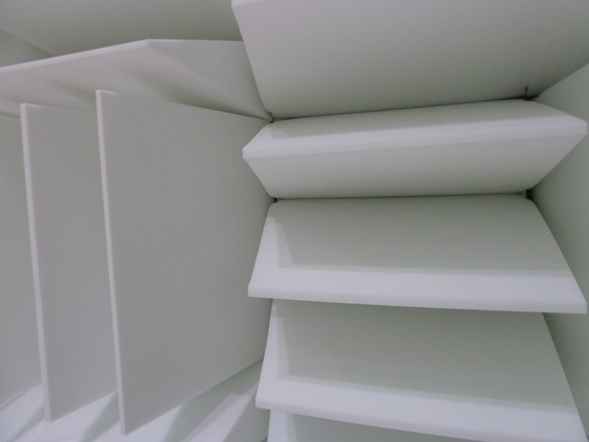 Figure 7: That's thick foam!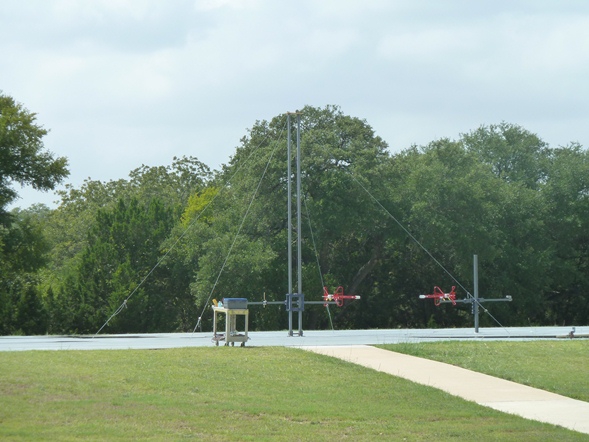 Figure 8: Outdoor testing apparatus.
They have an outdoor testing rig, which allows testing in a less than controlled situation. A room under this pad houses the electronics required to make the measurements, controlled remotely. To the right (but cropped out) was a very visible cell antenna in the distance. When asked about it, we were assured that they'd rather know exactly where those antennas are than have them hidden, so in this case, seeing it was better than it lurking behind a tree!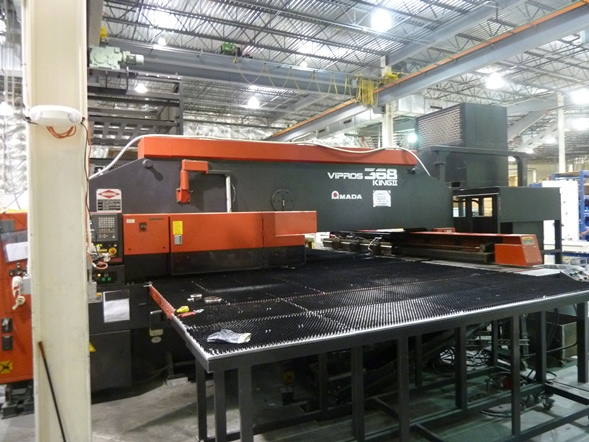 Figure 9: Automated press.
Load this machine with stock and tell it what you want, it'll pump it out for you, all night if you'd like - although it will call you if there is a problem. Massive manufacturing!
At the end of the tour, and day, I can honestly say that I was impressed with the level of detail and attention the guys at ETS-Lindgren put into their work. Testing an antenna seems easy enough, but to do it right, one must consider variables that not only must be measured, but also react differently depending on a number of things. In the test runs we observed, our hosts noted that something as small as a battery discharge (such as what might normally happen when running a few tests on any phone) could disrupt the baseline, requiring numerous baseline tests throughout a prolonged testing period. You gotta hand it to these guys - they know what they're doing and because of them, we can confidently say that it IS possible to figure out the gremlins in the system that cause calls to drop or signals to die. The only problem? Finding those gremlins in the 900 places they could be hiding. I'm not worried though - the technology I saw proved that finding them isn't as hard as it sounds!
Jon Westfall is the Executive Editor of Android Thoughts and the News Editor of Windows Phone Thoughts, both members of the Thoughts Media network. He works in New York City as the Associate Director for Research & Technology at the Center for Decision Sciences, a part of Columbia Business School.

Do you enjoy using new hardware, software and accessories, then sharing your experience with others? Then join us on the Thoughts Media Review Team! We're looking for individuals who find it fun to test new gear and give their honest opinions about the experience. It's a volunteer role with some great perks. Interested? Then click here for more information.

---