Wednesday, February 16, 2011
Posted by Frank Cox in "Digital Home Hardware & Accessories" @ 08:00 AM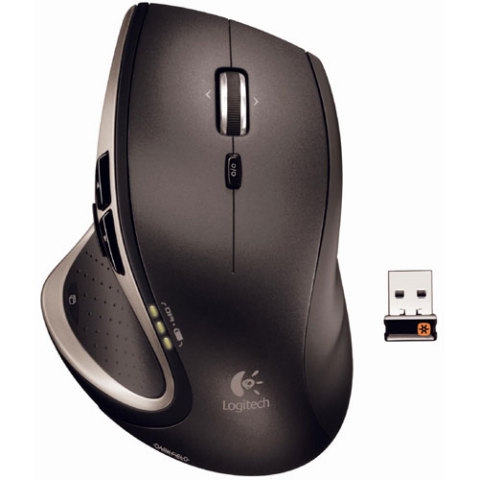 Product Category: Wireless/USB Mouse
Where to Buy: Amazon (affiliate link)
Price: $74.93 USD
System Requirements: Windows® XP and Later, Mac OS® X 10.4 and later, with USB port.
Specifications: 110 V AC and USB charging system
Pros:
Nice and comfortable feel, rubberized grip;

Great battery life;

Logitech® Unifying receiver.
Cons:
Plugging in the charging cable is a little tricky;

Pressing forward and back buttons;

Side to side movement of scroll wheel.
Summary: The Logitech Performance MX has a nice, comfortable feel. It is very responsive and the battery lasts all day for me, which is roughly 12 hours of continuous use - I plug it in to charge every night. For me it has worked on wood, glass, fabric, and laminated desktops. The Logitech® Unifying receiver was plugged in and the mouse connected right away with no problems using Windows 7. Read more...
---