Monday, August 1, 2011
Posted by Chris Sacksteder in "Digital Home Hardware & Accessories" @ 08:00 AM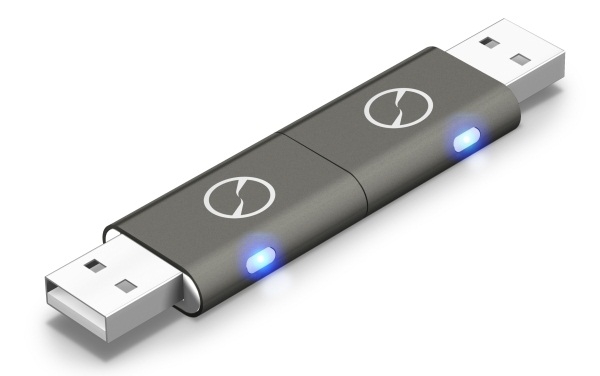 Product Category: File Sharing Utility
Where to Buy: Amazon [Affiliate]
Price: $99.99 USD
System Requirements: Windows 7, XP or Vista (32-bit or 64-bit)
Specifications: Size: 90mm x 21mm x 8mm; 50g. Symmetrical USB (2.0) connectors, LED activity lights.
Pros:
Easy to use.
Can connect two computers to copy files when other means don't work.
Easier than connecting to a remote file share.
Cons:
May not be as good as connecting to a file share.
Needs access to company's server to operate.
No local help or trouble-shooting options.
Summary: This is a unique little device that enables secure file sharing between two (and only two) computers, and may be just the thing you need when other methods are blocked by company firewalls or home routers, or are simply too difficult to set up by a novice user. The company's slick marketing-oriented web site may over state its features, but it works well. Read more...
---