Tuesday, September 14, 2010
Posted by Jason Dunn in "Digital Home Hardware & Accessories" @ 09:52 PM
"Mississauga, ON, September 15, 2010 - Nikon Canada today introduced the versatile SB-700 Speedlight, the latest addition to Nikon's powerful and versatile Creative Lighting System (CLS). The SB-700 is a high-performance versatile Speedlight that brings simplicity to on-camera, remote and multiple flash photography. Building on the success of the popular SB-600 Speedlight and the advanced functionality of the SB-900 Speedlight, the SB-700 also incorporates a wide zoom range covering the most popular focal lengths, FX/DX format identification that optimizes zoom settings and provides a more efficient use of batteries and flash coverage, and three light distribution patterns for flash-to-scene customization. Whether used as an on-camera flash or as a wireless commander or remote, the Nikon SB-700 Speedlight offers dependable and consistent flash exposure even under the most challenging lighting conditions."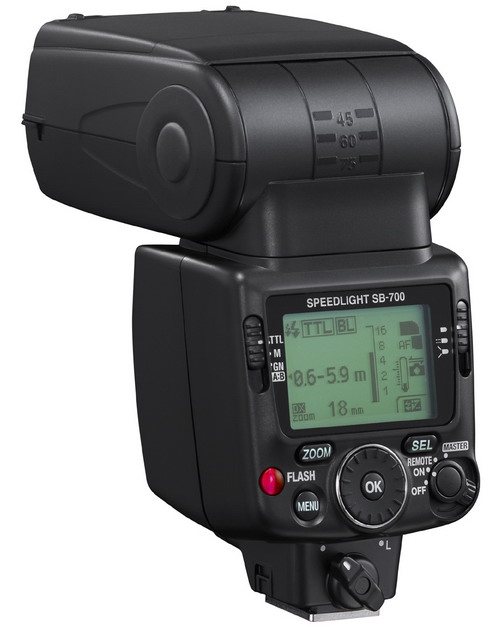 I have a real love/hate relationship with flashes; in general, I dislike flash photography, but that's mostly because I'm not very good at working with off-camera flash (and direct flash, even bounced, can be awful). I've tried putting my SB-600 into slave mode, and it was the most convoluted process I could imagine. I'm sure it would get better with practice, but it's not exactly simple. The SB-700 is on my "might buy" list because it has a user interface that looks much easier to figure out than my SB-600. I have a friend that works wonders with off-camera flash, so I know it's something I should add to my photographer's tool kit. Where do you stand on flash photography?
The remainder of the press release and more images are after the break. Read more...
---