Tuesday, October 14, 2008
Posted by Vincent Ferrari in "Digital Home Hardware & Accessories" @ 06:27 PM
"To build something truly different, you need to work in a truly different way. Apple designers and engineers work together through every stage of product development. It's a partnership that makes innovation possible. And it's exactly how the new MacBook was created. With its breakthrough unibody enclosure, industry-first features, and environmentally sound design, it's a revolution in the way notebooks are made."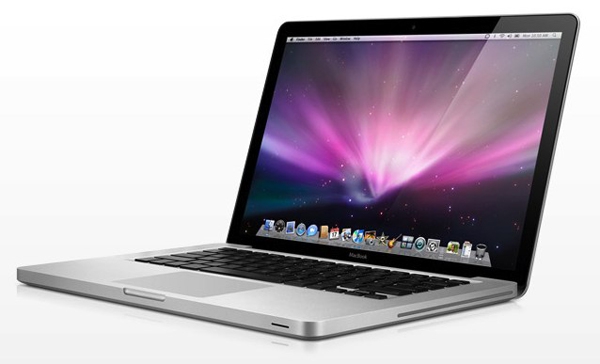 Apple made the first refresh of its consumer-level laptop line in over 2 years today with the launch of the new MacBook. It still has a 13.3" glossy display at 1280 x 800, BlueTooth, 802.11n wireless, and all the other features you've come to know and love, but they've done some interesting new stuff. Gone are the plastic enclosure (the mid-tier and high-tier MacBooks now rock an aluminum shell Apple is calling "Unibody"), the MiniDVI port (replaced with the new Mini Displayport connector) and Firewire 400. Making their debut are a new mobile chipset from NVIDIA which Apple claims is up to five times faster than the current Intel integrated graphics, and a very fast 1066MHz frontside bus. The new MacBooks will start at $1299 for a 2.0 Ghz Model with a 160GB HD and $1599 for a 2.4 Ghz model with a 250GB HD. The top tier model also includes a backlit keyboard for all your night-typing needs.
Worthy of note is that along with the new aluminum-bodied MacBooks, the 13.3" white model will stick around at $999 for those looking to do an Apple laptop on a budget.
---