Wednesday, September 9, 2009
Posted by Jason Dunn in "Digital Home Hardware & Accessories" @ 08:00 AM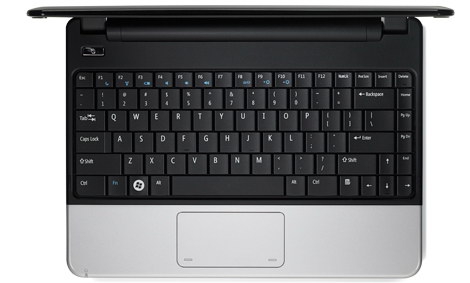 A few weeks back, Dell released a new laptop: the Studio 11z. No matter how hard I try, I can't seem to get Dell to send me press releases about their new products, so you'll have to pardon the fact that this is late. The 11z is also only available from Dell USA (and perhaps elsewhere), but not Dell Canada, so I can't order one to review it. But enough griping from me, let's look at what the 11z brings to the table.
Dell continues to expand their laptop line across different screen sizes: the 11z features an 11.6 inch WLED screen at 1366 x 768 resolution. Unlike almost every other Dell laptop available, the 11z has zero customization options. It uses a Intel Celeron 723 CPU (1.2GHz, 800MHz, 1MB cache) that's supposed to offer 39% better performance than the Atom N270 CPU. The 11z has 2 GB of RAM, uses Windows Vista Home Premium 32-bit, uses an Intel GS45 graphics chipset, has two 1 watt speakers, 802.11a/b/g WiFi, an integrated 1.3 megapixel camera with a microphone, and a 250 GB 4200rpm hard drive. Ports? HDMI output, three USB, 3-1 memory card reader, audio line-out, microphone input, and 10/100 Ethernet. No optical drive, naturally. The battery is an anaemic 3-cell 24 watt hour, no doubt contributing to the thin 0.92 inch profile (1.02 inches thick at the back). There's a 6-cell battery option "coming soon" that will boost battery life into the 6 hour range. It weighs in at 3.05 pounds.
UPDATE: Guess it helps to mention the price! Dell is selling the 11z for $449. That's netbook ballpark pricing - this is definitely some serious competition for the HP dv2 as well, though that product brings a real GPU to the table...not to mention nicer design.
---