Friday, April 2, 2010
Posted by Jason Dunn in "Digital Home News" @ 11:00 AM
"Hewlett-Packard (HP) and Dell have both significantly reduced their investments in the 10-inch netbook segment, with HP reportedly even considering quitting the 10-inch netbook market and turning its focus to AMD-based 11.6-inch notebooks because profits from Intel Pine Trail-based netbooks have been lower than expected, according to sources from notebook makers."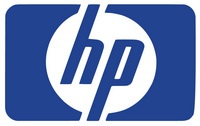 I think 11.6 inch screens are more usable - 10 inch displays can be a little squinty for some, especially once you move beyond 1024 x 600 resolutions - but I do have to question the use of AMD CPUs. Based on my tests using Proshow Gold, the AMD Neo CPU at 1.6 Ghz renders 1080p video twice as fast as the 1.6 Ghz Intel Atom CPU...but the AMD Neo has two cores! That means the performance is in the same ballpark on a per-core basis. The real problem with the AMD Neo CPU is the power consumption; it uses 15 watts at full load, while the Intel Atom N450 shipping as part of the Pinetrail chipset today on netbooks consumes 5.5 watts. Even if you factor in the fact that the AMD CPU has two cores, it's still more power-hungry than the Intel Atom CPU. I have an HP dv2 and it has pretty bad battery life; the fan also never stops loudly spewing hot air. I just don't think AMD has the whole "low power CPU" thing figured out.
As a side note, does anyone have an answer for why the N450 CPU shipping on notebooks uses 5.5 watts while the Z530 in netbooks prior to 2010 used only 2 watts? I thought Pinetrail was all about power consumption savings...Intel more than doubled the power consumption of the Atom CPU, yet it benchmarks no faster. I wonder why the added power consumption was necessary?
UPDATE: This is one of the main reasons I like Twitter; people smarter than me teaching me things. The wise sbrown23 pointed out the following to me when I asked the above question about power consumption: "Pinetrail moved additional functions on-chip, so you may have increased CPU power usage, but lower total system power consumption...Big power killer in 1st gen Atom was the chipset & graphics, much of which is on chip now and much more efficient." And there you have it! That ends up making the AMD Neo chip look even worse though, because I believe the 15 watts is CPU-only, not any other parts of the chipset.
---