Thursday, June 28, 2007
Posted by Jason Dunn in "SOFTWARE" @ 07:00 AM
Getting to Know FotoFusion
Since it had been a while since I'd used FotoFusion, I thought I'd check out the Intro & Basics section. Clicking that brought me to a selection of three videos that gave me a helpful overview of the basics of using FotoFusion. They require Internet access though, so you won't be learning how to use the software while flying on a plane. Still, it's a nice touch for them to include this - especially since it's somewhat complex software. The video that explained the difference between the blue and yellow handles, what dragging left/right and up/down does, and how to use the control key is particularly helpful.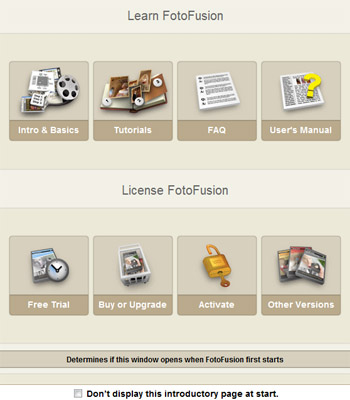 Figure 1: The start-up interface.
I've used FotoFusion for a couple of years now off and on, and I learnt several new things about it just from watching that video. The last tutorial is a superbly done hands-on affair: it's nine pages of examples and step-by-step instructions. Going through it might take ten minutes if you stop to explore, but by the end you'll understand the basics. It requires Internet access though, as some elements seem to be "dotScrap" items that are downloaded off a server. Thankfully, it all happens very quickly.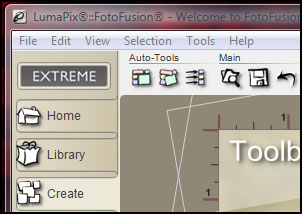 Figure 2: The FotoFusion interface is simply gorgeous.
I should stop for a moment and point out that FotoFusion is one of the best-looking programs I've ever seen. The icons have a hand-drawn, custom look, and every pixel of the user interface has been crafted with care. Even more impressive is the rendering engine for text and image elements. The drop shadows look good enough to eat. The backgrounds, images, edge effects - everything looks superb. And while I don't know the details of the FotoFusion rendering engine, what I do know is that I can output a 70 megapixel image (no, that's not a typo, it's a 7500 x 9375 pixel image) printed at 16 x 20" in size and still have perfectly soft drop shadows and perfectly sharp photos. I don't know how LumaPix does it, but it's damn impressive.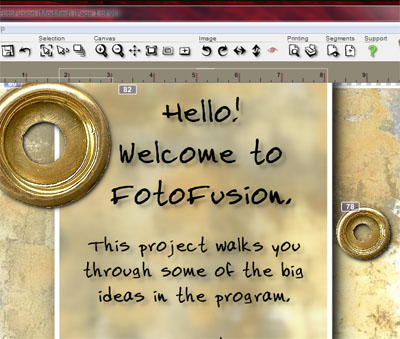 Figure 3: Another shot of the user interface.
Everything about FotoFusion is streamlined: for instance, if you want to adjust the width of a photo frame you simply click on the object, click on the frame icon that will appear in the pop-up menu, and drag the mouse. There's no right-clicking, waiting for a dialogue box to appear, adjusting a numeric value, then clicking Apply to see how it looks. FotoFusion is very hands-on, so you can see the changes you make immediately. Similarly, if you want to adjust the contrast or brightness on a photo, you just click on the photo, click on the photo icon in the pop-up menu, and move your mouse up/down for contrast or left/right for brightness. You can rotate the mouse in a circle and simply stop when it looks right. Now that's a powerful user interface!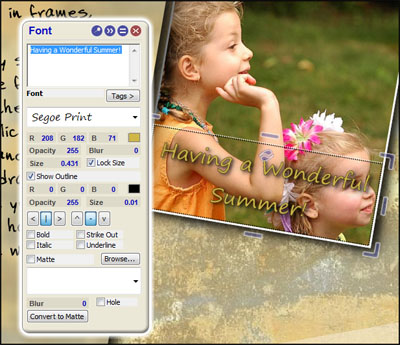 Figure 4: The text tools are simple, but offer many adjustments.
The text tools are amazingly powerful - you can type entire paragraphs of text, pick any font on your system (it shows a preview of the font in the font picker, but I think a real-time preview on the page would be even better), select text colour from specific RGB values, a colour swatch, and even an eye-dropper to match the exact colour of something on the page. Opacity of the text can be controlled, along with the size, blur level, text outline (with it's own complete set of controls), and the usual bold/italic/underline.
---